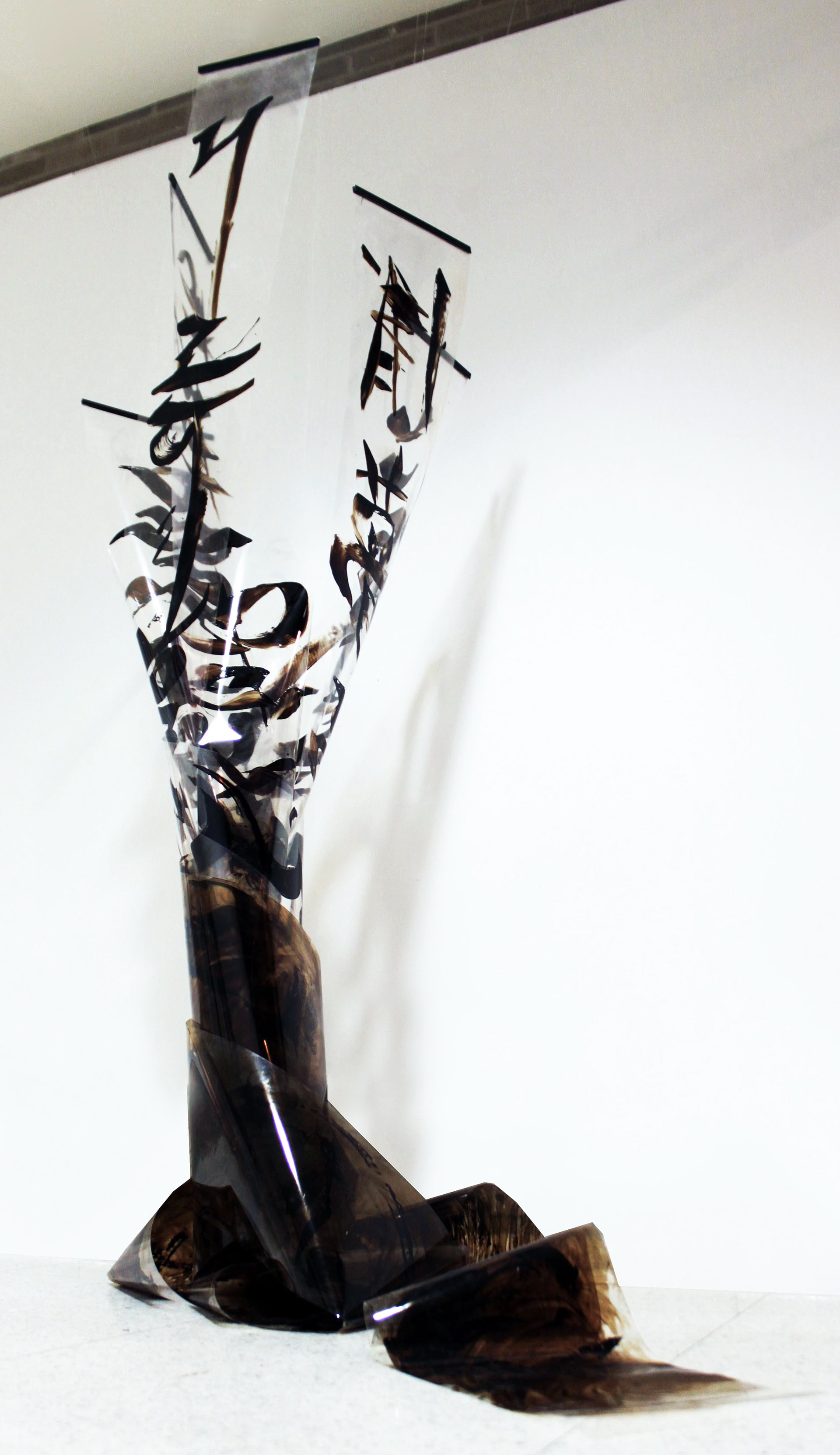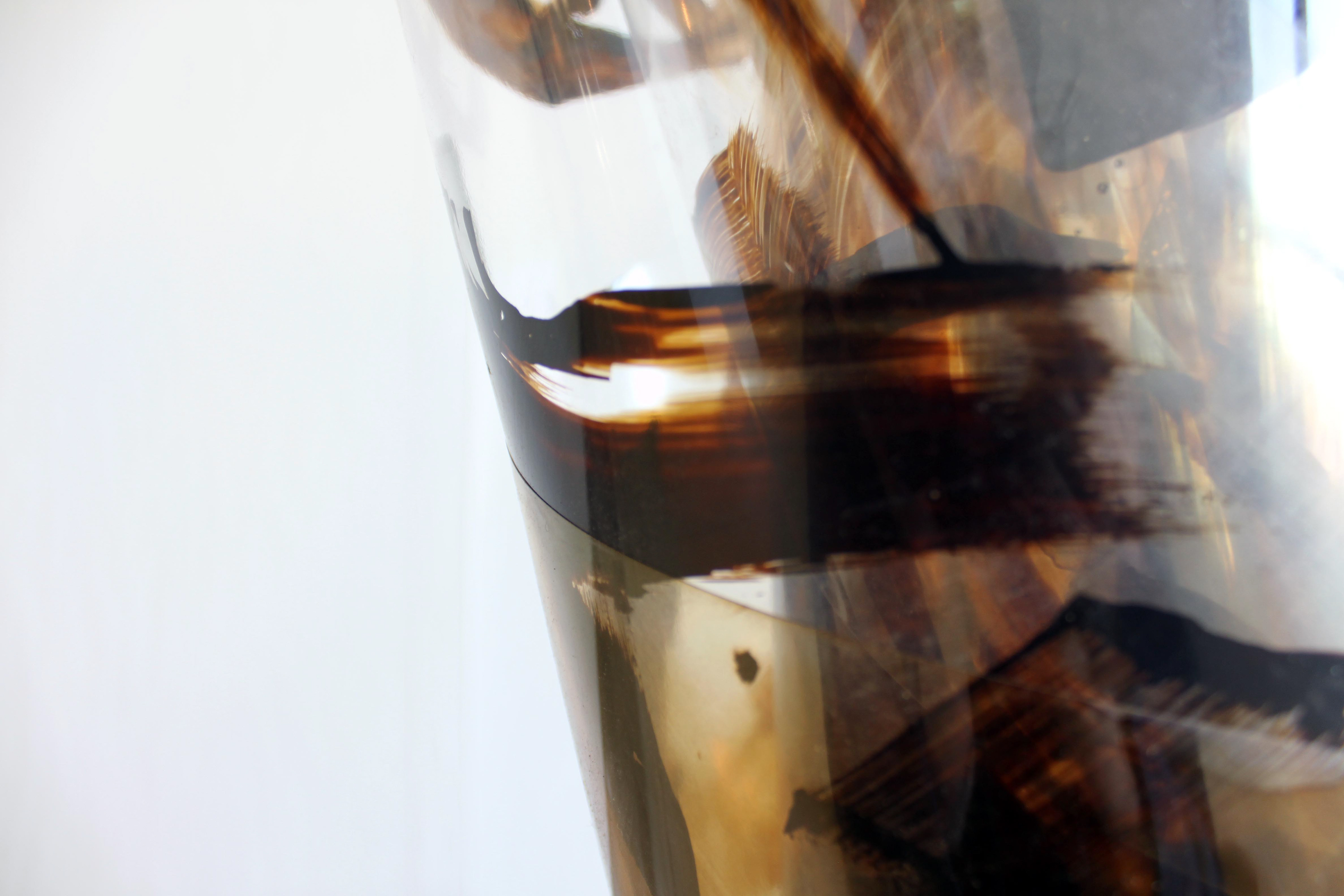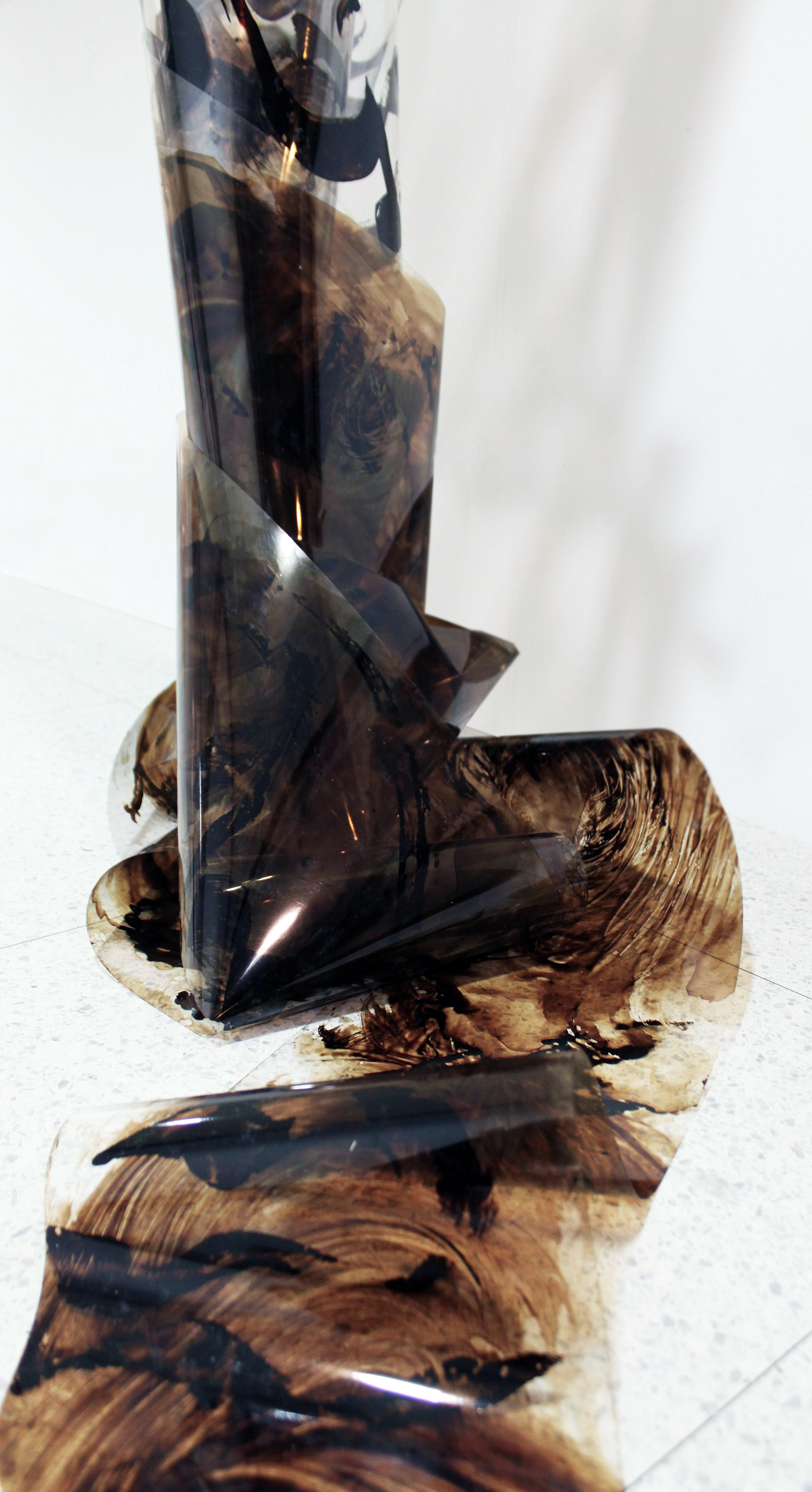 M i n a  Z a r f s a z .
F U S I O N
. 2011 . Installation . Mixed Media . 3x4x8'
Fusion
is attempts to use calligraphy as an aesthetic approach to illustrate the agent by which all languages are united. I am looking for an opportunity to give modern shape to a traditional form, influencing how we perceive specific arts. As someone who comes from a non-western culture in which calligraphy is used often in design, I believe calligraphy is both visually pleasing and also functional. The stroke that forms the calligraphy is a universal agent marrying the west and the east.