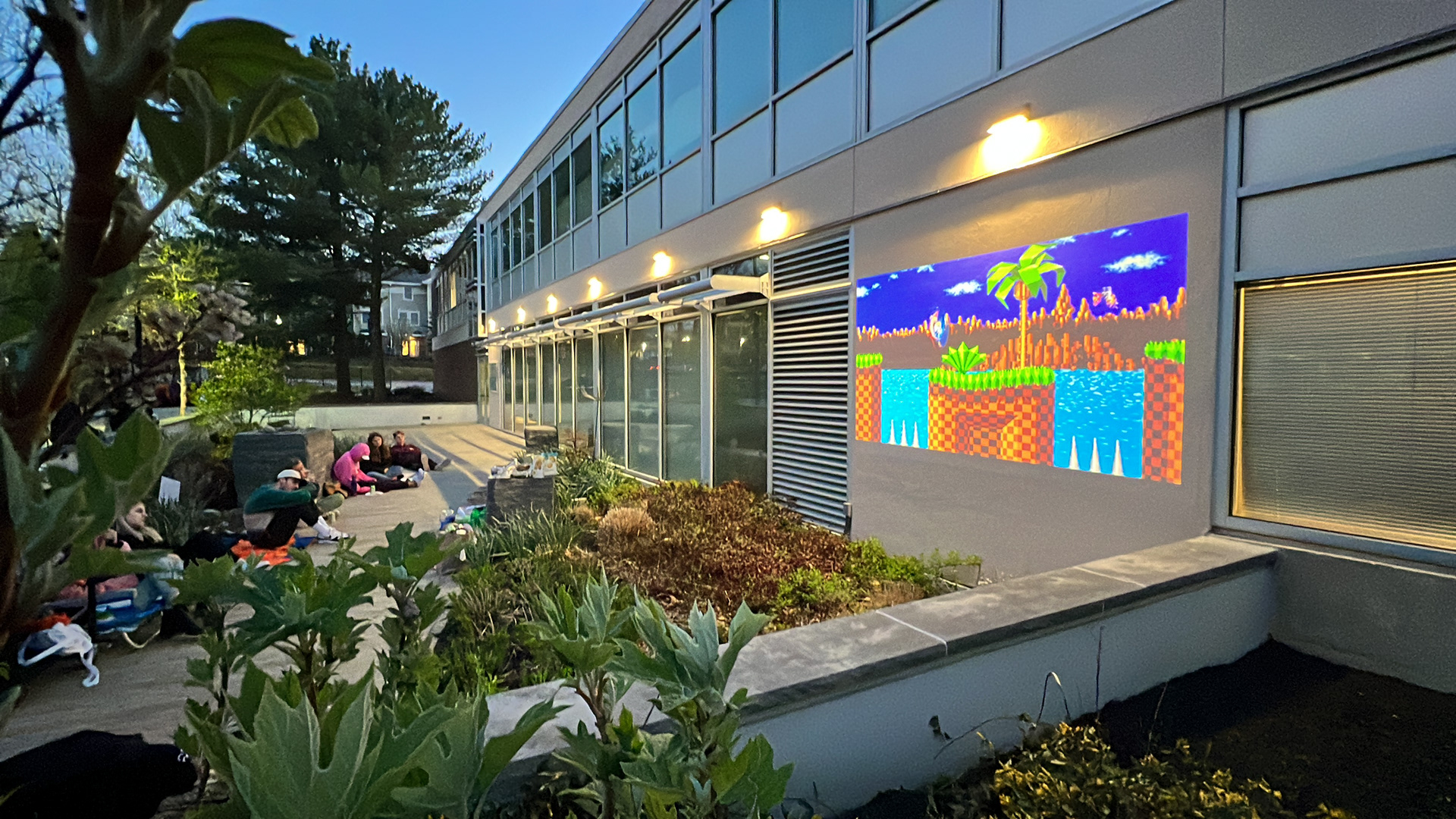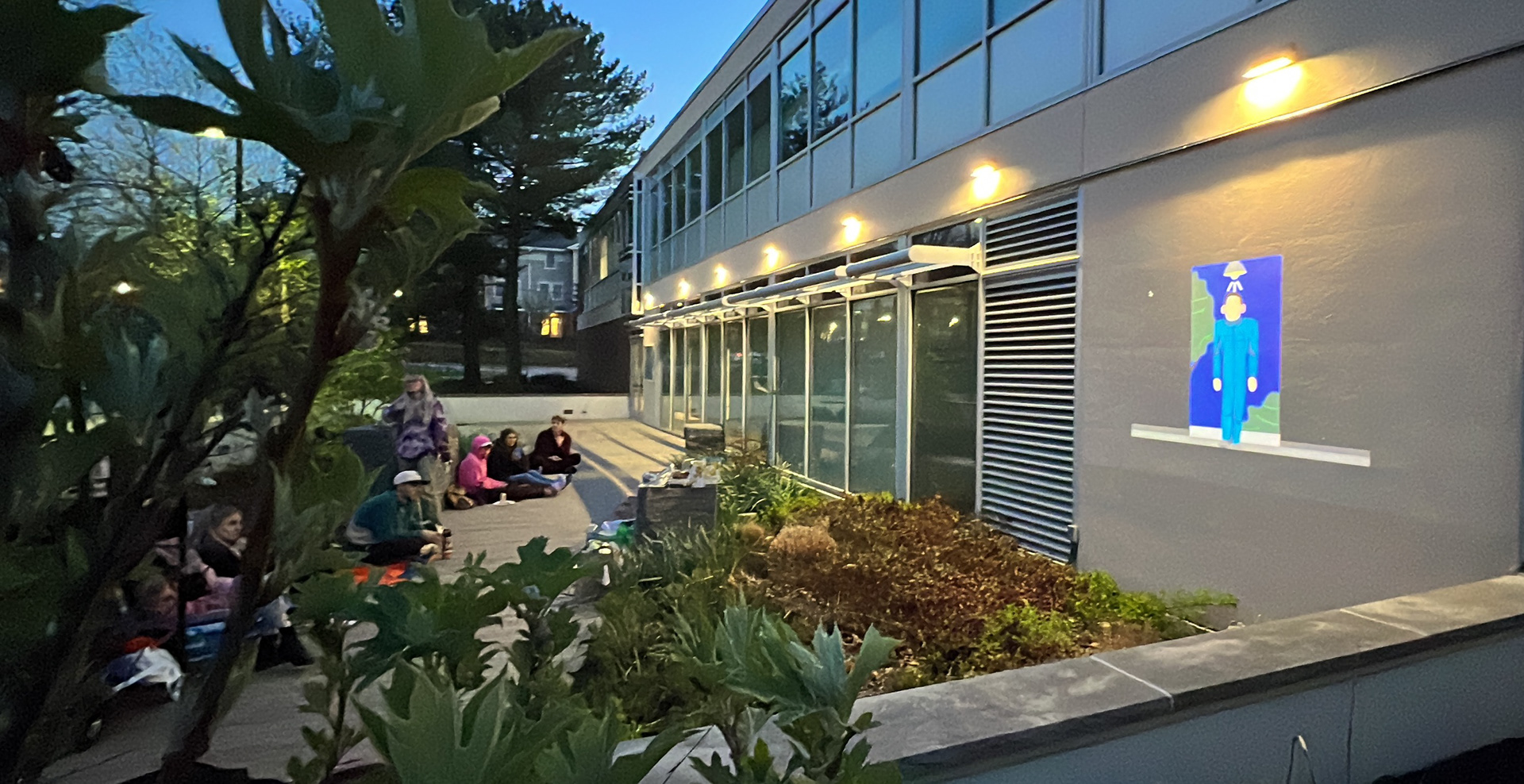 Animated projections at Westby Gardens, Spring 2022
An Annual Earth Day learning activity and public event in which student groups from my various classes at Rowan University present their digitally animated narratives through curricular opportunities. Themes such as corporate greed, mental health/global health, etc are often the focus of the investigation. 
Lawrence Mendoza, Auden Rannels, Marley Schiman, Colleen Yeager
5/7
The goal of our project is to present the social and environmental impacts of the corporate and industrial world on workers and the environment. Our animation follows a physically and mentally exhausted worker, Steve, through his five-day work week. From Monday to Friday, the exhaustion worsens as Steve completes repetitive, emotionally unfulfilling tasks each day. We gradually see the deterioration of Steve and his surroundings due to the social and economical upper-hand held by large corporations. We see Steve being poisoned both by his work. By watching our animation we would like to invite the audience to contemplate the monotony of our daily lives as workers and the widespread exploitation caused by corporations.
This project was made possible by IMMaD Creative Field EXPERIENCE award.